Which game should this playthrough be of?
I've decided to do a playthrough of one pokemon game. However, the very first thing that needs to be done is to decide which game to play. Once that is decided, I will start out the game and show you what is going on through screenshots and text.
This playthrough will be almost entirely interactive. This means that I'll ask you which pokemon I should catch, what I should do in certain situations, etc. This first thread is to decide which game I should play.
Note that in this thread, you can only vote for certain generations. This is to save space and quickly narrow the choices down. In case you're not sure which to vote for, there is some information about each generation in this post.
Gen 1
Pokemon Red, Pokemon Blue, and Pokemon Yellow


These were the very first pokemon games, the ones that started out the entire series. Pokemon Red and Blue were the first ones to come out (with pokemon red and green coming out in Japan), with Yellow coming out later on. Red and Blue have their own exclusive pokemon (there are some pokemon only obtainable in Red and some only obtainable in Blue), and Yellow doesn't have some pokemon that are found in the other versions as well.
Yellow was inspired by the anime and is very different from Red and Blue. Team Rocket's Jessie and James are in the game, the player starts out with a Pikachu, etc. The Green version is exactly the same as the Blue version (just a different name), however, a "Japanese Blue" version is a game that was not translated and is different from Red, Blue, and Yellow. This version is not an option, however, as it has not been translated.
The gist of it is that these were the first pokemon games and, as a result, are also graphically outdated. They're unbalanced and unfair, but hey, if you're going for nostalgia, you can't do much better than this. These games have also been remade for the gameboy advance (they will be listed later on).
Gen 2

Pokemon Silver, Pokemon Gold, and Pokemon Crystal
Pokemon Gold and Silver were the 2nd generation of pokemon. They each had their exclusive pokemon, but each also had exclusive legendary pokemon. Silver had Lugia and Gold had Ho-Oh. Pokemon Crystal was also released later on. It included both legendary pokemon. 151 new pokemon were introduced during this generation.
Crystal had a lot of changes from gold and silver (too many to list here). Crystal is missing some pokemon that can only be found in Gold and Silver. There isn't much to say about this gen besides it being the favorite of many and introducing a lot of new pokemon. They were the first "new" pokemon games, although their graphics were very similar to Red, Blue, and Yellow. Remakes of them will be coming out sometime in the future.
Gen 3
Pokemon Ruby, Pokemon Sapphire, and Pokemon Emerald


Pokemon Ruby and Saphire were the third generation of pokemon. They introduced 135 new pokemon, with each version having its own exlusives. These versions were on the gameboy advance and had improved graphics. They also introduced contests and the battle tower. Pokemon Emerald was released later on and added many new features to the game (once again, too many to be listed here). Emerald, similar to Crystal and Yellow, is missing some pokemon that are only found in Saphire and Ruby.
Many consider this gen to have the worst of all the pokemon games. Each game had very few exclusives and some think they didn't introduce many good pokemon. People also criticize the game for being repetitive. On the plus side, the graphical improvements were a very nice addition to the series.
Fire Red
and
Leaf Green


These games were remakes of Pokemon Red and Blue. They implemented all the changes that occured throughout the generations (hence why they are part of gen 3), including the graphical uplift. A lot of things were changed, but the games still kept the pokemon and exclusives. Although they are a part of gen 3, these games will get their own slot on the poll due to them being remakes and thus having different pokemon than Ruby and Saphire.
Gen 4
Pokemon Diamond, Pokemon Pearl,
and Pokemon Platinum


These are the most recent pokemon games. They are all playable on the DS, and include a large graphical upgrade. As always, Diamond and Pearl each have their own exclusive pokemon. 107 more pokemon were also added into the series. Many new things were introduced into the series, including wifi battling and the GTS. Platinum came out later on and introduced a lot of new features and obtainable pokemon. Platinum is missing some pokemon that must be traded from Diamond and Pearl.
Pokemon can also be transferred from Fire Red, Leaf Green, Ruby, Sapphire, and Emerald into Diamond, Pearl, and Platinum. The remakes of Gold and Silver are modeled after Diamond and Pearl.
And that's all of the games. Choose wisely.
_________________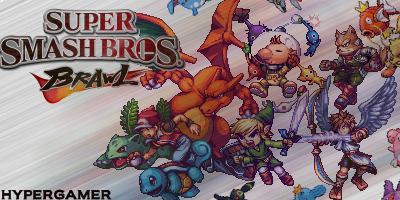 Administrator





Number of posts

: 446


Age

: 25


Location

: The Johto Region


Power Ranking

: B class


Registration date :

2007-06-04

Candy Chart
Candy:


(8000/8000)



Member





Number of posts

: 87


Friend code

: 4897-4491-7162


Registration date :

2008-06-30

Candy Chart
Candy:


(0/0)



I say Generation III because it just seems easier to do what you're asking us to decide.
Post Master





Number of posts

: 1298


Age

: 24


Location

: Mississippi


Friend code

: 3308 - 5621 - 5605


Registration date :

2009-01-25

Candy Chart
Candy:


(35/1000)



Elite Member





Number of posts

: 1249


Age

: 21


Location

: England


Power Ranking

: B class


Registration date :

2008-07-30

Candy Chart
Candy:


(0/1000)



Make Gen 4 cause its awsom
elite poster





Number of posts

: 605


Age

: 24


Location

: Secret


Registration date :

2007-06-04

Candy Chart
Candy:


(25/1000)



I say Gen 2 because there were some people (like Marriland) who did Let's Plays on Platinum and Yellow. Besides, I haven't really noticed too many vids on G/S/C with the arrival of HG/SS coming up. But I vote for Gen 2 nonetheless.
Hall of Famer





Number of posts

: 882


Age

: 23


Location

: Pennsylvania, Allentown


Power Ranking

: A class


Friend code

: D/P FC:3566 4690 5758 Plat FC: 4769 3326 5774 Brawl FC:4854 7747 1134


Registration date :

2007-08-23

Candy Chart
Candy:


(135/1000)



Generation 2 might be also a good idea since it was easy, but it would be even more awesome if Hyper does it AFTER he plays HG and SS.
Post Master





Number of posts

: 1298


Age

: 24


Location

: Mississippi


Friend code

: 3308 - 5621 - 5605


Registration date :

2009-01-25

Candy Chart
Candy:


(35/1000)





Similar topics
---
Permissions in this forum:
You
cannot
reply to topics in this forum